Learning from the success of
Joon Y
to germinate the dried seeds of
Dipterocarpus kunstleri
, I did the same trial follow the steps I suggested to him. The steps as follow:
1. Cut the wings of the seed.
2. Wash the seeds
3. Soak the seeds into water. The water amount is enough to make them floating.
4. Change the water each day.
5. On my case, the seed it seen sprouting on the eight days. I germinated the seed on Saturday morning and the root is started to emerge on next Saturday morning. On this happy morning, I found four seeds were germinated.
6. Transfer the seeds onto polybags. Plant the seed side way to ease the root growth.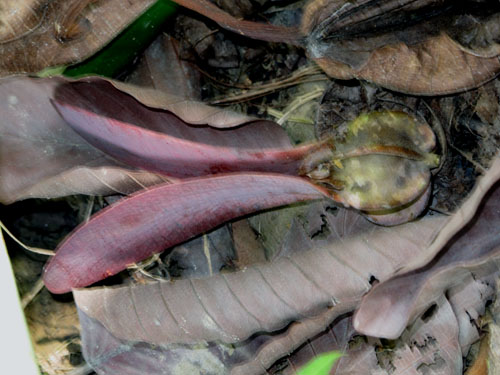 A fresh fallen fruit. Sorry for the blur image.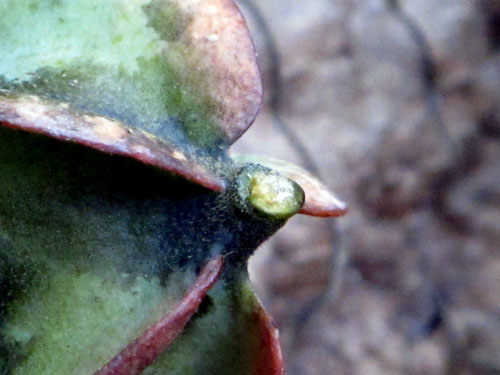 The freshness of the fruit is well supported by the presence of sticky sap on fruit stalk.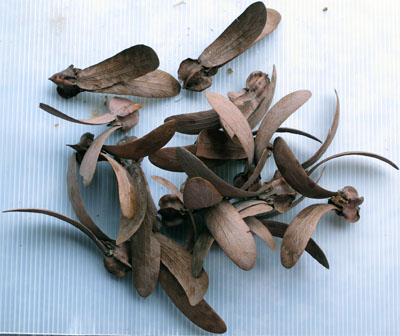 Dried fruits those were collected together with
Joon Y
on February 9, 2016.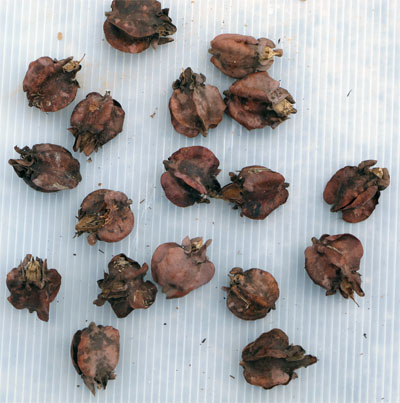 Wingless fruits before soaking.
Wingless fruits after wash and soak immediately.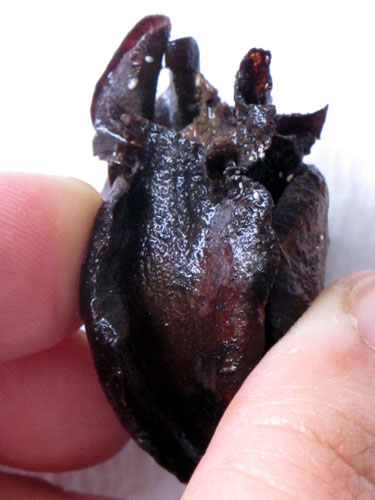 Dried fruit after day 1 soak.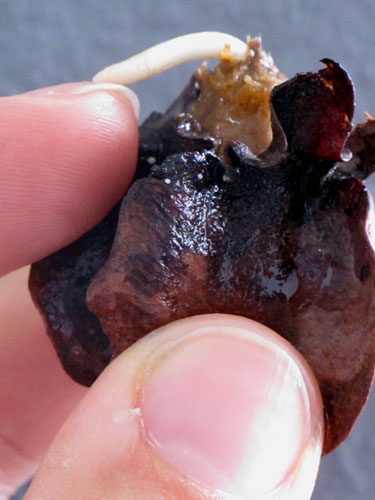 Dried fruit after day 8 soak.
During the fruiting season particularly for the mass fruiting one, the amount of seeds is enormous. The fallen seeds will dry within few days. Coupled with common acceptance that the seed validity is very narrow and conservation status of most Dipterocarpaceae species largely falls into critically threatened category, the success of this trial provides a fresh optimism in conservation of Dipterocarpaceae species.